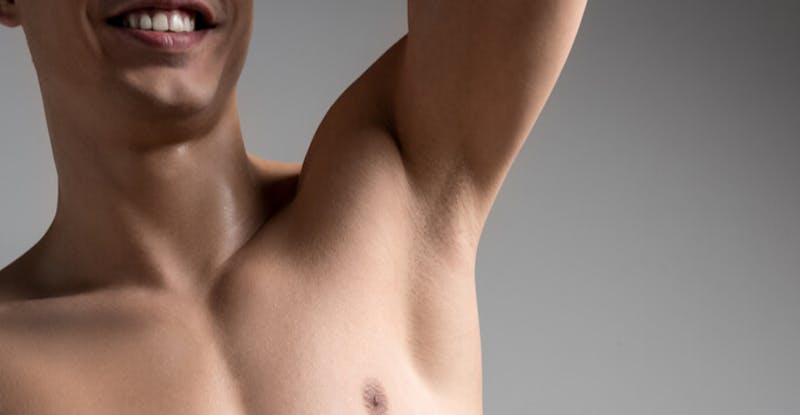 If you're tired of feeling self-conscious and want to stop underarm sweating, the team at The Cosmetic Vein & Laser Center here in Buffalo, NY can help! We are pleased to offer the effective treatment known as miraDry® to our clients. Unlike other treatment options, miraDry® is non-invasive and provides permanent results. The treatment is straightforward and pretty simple, and after its completion, you will enjoy nearly immediate results that last. Our team is excited about the effectiveness of miraDry® as well as the fact that you only need one treatment.
How Does miraDry® Stop Underarm Sweating?
Great question! This FDA-approved treatment works at the cellular level to eliminate both the sweat and odor glands located in your underarms. There is no need to go to the hospital or clinic, as the treatment is safely completed in our comfortable office. It takes about an hour from start to finish, and you will enjoy a nearly instant improvement. This device is so amazing that your underarm sweat level will be non-existent, even after a rigorous workout. Don't let underarm sweating or odor stop you from living your best life. If you have been waiting for a non-invasive and effective way to stop underarm sweating, miraDry® is for you!
The device works to focus energy on the underarm sweat glands and thus eliminate them. Once the glands have been destroyed, you will not have to worry about them returning! Because of the permanence of the treatment, you will not need to worry about booking regular visits, as other treatments require.
Feel Comfortable in Your Own Skin
Many people suffer from odor issues that cause them to avoid certain foods or make them reluctant to spend time around others during the warmer months. With miraDry®, you can live life to the fullest after a simple one-hour treatment! Won't it be wonderful to wear light-colored clothing and spend time enjoying outdoor activities without ever feeling uncomfortable due to underarm sweating or odor?
Ready to enjoy your summer without the worry of excessive underarm sweating or odors? Visit our team today and let The Cosmetic Vein & Laser Center in Buffalo, NY help you get the most out of this short season! This treatment is simple and effective, and we are happy to provide an informative consultation for you to determine if it is right for you. We are conveniently located in Williamsville, NY. Contact us today to schedule your consultation!