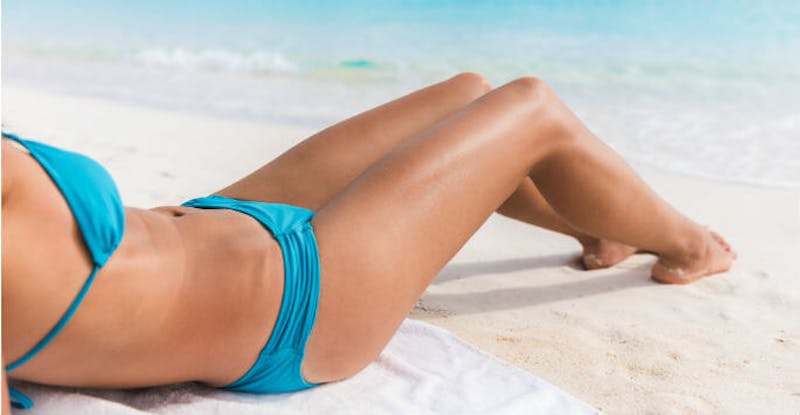 Is cellulite getting in the way of your self-confidence? Cellulite on the skin can make you feel dissatisfied about your appearance, despite your best attempts at maintaining a healthy lifestyle. In a world full of choices, selecting the best procedure to suit your cellulite reduction needs can be a confusing one. Cellfina™ provides the ultimate answer to your cellulite problems.
What is Cellulite?
Cellulite deposits are lumps of fat that show through the skin. It gives an unappealing look to your skin, making it appear dimpled, lumpy, or orange-peel-like. It is difficult to get rid of, and sometimes, even a healthy lifestyle cannot prevent the development of cellulite.
What Causes Cellulite?
Age, hormonal levels, genetics, skin type, and fat deposition can all contribute to cellulite deposition. This condition is most common in women. Unhealthy lifestyle habits such as smoking, alcohol consumption, or poor diets can add to the problem of cellulite.
What is Cellfina™?
It is a novel approach to cellulite removal. It is FDA-approved and offers long-lasting cellulite reduction benefits.
How is Cellfina™ Better Than Other Cellulite Removal Methods?
Among the array of procedures and lotions available in the market, this procedure stands high above other techniques because it offers mechanical precision that other treatments do not.
Is It More Comfortable Than Other Surgical Procedure?
Yes, it is! Cellfina™ does not involve heat, light, sound, or laser energy. It also allows the skin to recover sooner, with minimal after-effects.
How Does This Treatment Work?
It tackles the core cause of cellulite by disengaging it mechanically. This is the major advantage of this non-invasive procedure over other approaches. It is best used for dimpled skin in both men and women.
Are the Effects Long-Lasting?
Results vary, but Cellfina™ can provide extended benefits for up to one year following treatment. This enhances your satisfaction and reduces your clinic visits for repeat procedures.
Do not allow cellulite to take away your peace of mind when you can achieve smooth skin through the safe and convenient Cellfina™ approach. Contact us today at The Cosmetic Vein & Laser Center in Williamsville, NY for a consultation.