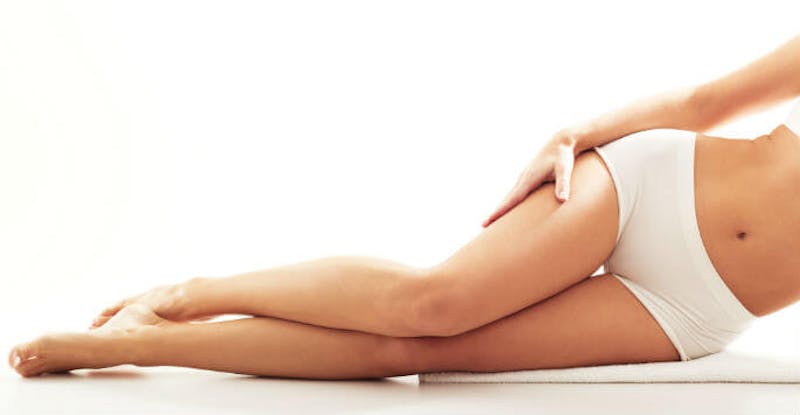 Cellfina is the only FDA-approved, minimally-invasive procedure that improves the appearance of cellulite for up to one year, although, some patients have reported maintaining their results of this cellulite treatment for up to three years. This is just one of the many treatments offered at The Cosmetic Vein & Laser Center.
Why Cellfina Results in High Patient Satisfaction
Cellfina works differently from other cellulite treatment options. Many other treatments simply don't work as well because they can't get deep enough to address the root cause of cellulite, or the sagging bands of connective tissue and fat. These bands are tethering the skin, causing those craters or making your skin look like an orange peel.
According to a clinical study, 94 percent of patients who have had this cellulite treatment were satisfied with the results one-year post-op. This is significantly higher compared with other treatments available in the market today.
What Happens During the Procedure?
Before the procedure, we will make sure to consult with you in order to determine if this is the right cellulite treatment for you. Depending on the extent of your cellulite, this treatment typically lasts from minutes to an hour.
Right after the procedure, you can resume your normal activities, although it remains ideal to avoid strenuous exercise for a set amount of time. Minor soreness and tenderness are common, although all of these side effects resolve quickly.
Longevity of the Results
Improvements in the appearance of your cellulite can be seen in as little as days and many patients report the results lasting for years without additional or follow-up treatments. Due to the lasting results of Cellfina cellulite treatment, it tends to be a more cost-effective option than other anti-cellulite procedures on the market.
Dr. Daniel A. Buscaglia, a renowned board-certified dermatologist, offers Cellfina treatment, as well as many other cosmetic procedures. To learn more about Cellfina and its amazing benefits regarding cellulite treatment, contact the experts at The Cosmetic Vein & Laser Center to schedule your initial consultation at our office in Williamsville. Contact us today to book an appointment!