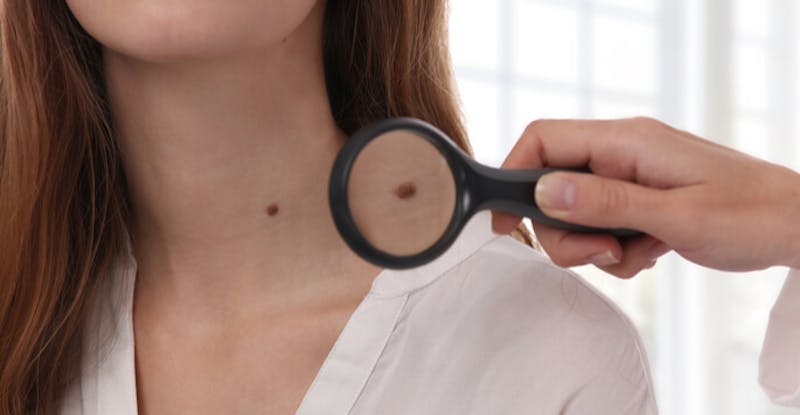 Moles are a natural part of skin development and they appear early in life. For some of us, a mole is a beauty mark or a birthmark we've come to embrace, but for others, a mole is a source of embarrassment or discomfort. There are several procedures available for removing unwelcome moles, and new technologies are making mole removal easier and less invasive than ever before. Laser light mole removal treatment offers a safe, convenient, and effective way to get rid of moles with virtually no scarring. At the Cosmetic Vein and Laser Center in Williamsville, New York, we use the latest in trusted laser technology to uncover the beautiful skin beneath any unwanted moles.
What Happens During a Laser Mole Removal Treatment?
Most moles can be treated in a single appointment. First, a local anesthetic is applied to the treatment area for your comfort. Then, lasers are directed at the mole to remove it. At Cosmetic Vein and Laser Center, we use Erbium or Ultrapulse CO2 lasers, which use heated water vapor to gently remove the skin cells of the mole, uncovering the healthy skin beneath. The heat from the laser also stimulates collagen production so the skin will heal smoothly and evenly after the procedure.
What Happens After the Laser Mole Removal Treatment?
During a laser mole removal appointment, our staff will offer guidance about aftercare and what to expect in the days following treatment. After the procedure, the skin will be somewhat red where the mole once was. Some ointment and light dressing will be applied to the area to protect it and promote healing.
Following the laser light mole removal procedure, some mild scabbing will form where the treatment took place, and this will fall off after a few days to expose healthy new skin. During this part of the process, the area should be kept clean, moisturized, and protected from sun exposure. When the new skin is revealed, it might appear pink at first, but skin tone should even out over the following weeks: no mole or scarring, just fresh and beautiful skin.
Learn More
If you've been wanting a mole to disappear, give us a call at Cosmetic Vein and Laser Center in Williamsville, New York to see if laser light mole removal is the right solution for your needs. Our staff will walk you through the treatment, discuss any pre- or post-treatment care you need to be aware of, and make sure your visit with us is as enjoyable as possible. Contact us today to schedule your consultation!