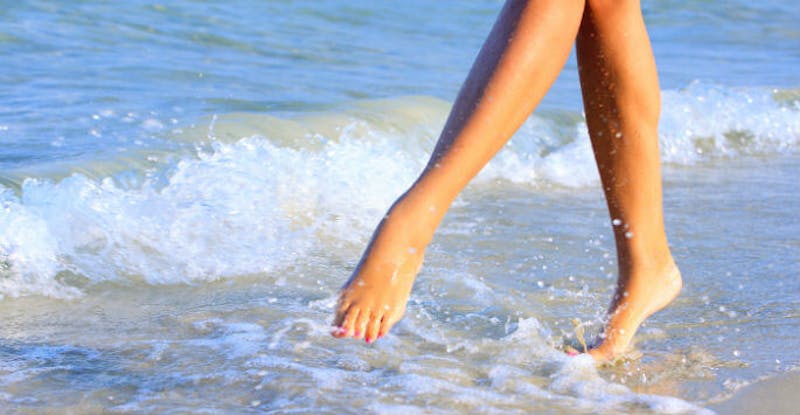 Our bodies change in a lot of ways as we get older, and one of the more obvious symptoms of this is varicose veins. These problem veins can appear anywhere on the body, and many people simply accept them as an unavoidable part of aging. However, this doesn't have to be the case. Here at the Cosmetic Vein and Laser Center in Williamsville, we understand the negative physical and mental effects that varicose veins can have on an individual.
Not only can varicose veins have a negative cosmetic impact, but they can also lead to health problems down the road if left untreated. In this blog post, we're going to go over a few of the basic facts about these veins and what you can do to treat them.
What Are Varicose Veins?
Varicose veins are the result of built-up pressure within the body. This is due to vein valves that have lost some of their functioning, which means the blood has nowhere to go. The swollen veins most often appear in the legs and feet.
Who Suffers from Them?
Whether you're male or female, both sexes are susceptible to varicose veins, although women are often more prone to developing them. This is due to factors such as pregnancy, hormonal changes and even prolonged high heel wear. Additionally, if your lifestyle involves standing up for long periods of time (if, for example, you work in retail or in the hospitality or catering sector) then you will have a higher risk of developing varicose veins.
How Can We Treat Them?
These types of veins are usually treated for cosmetic rather than health reasons, but if you're considering treatment, either reason is valid. Varicose vein treatment in Williamsville has never been easier, and there are plenty of options available.
There are three forms of varicose vein treatment available at our center:
Endovenous Laser Therapy
This treatment involves laser therapy performed under a local anesthetic. It works by heating the eewater within the vein until it disappears and seals.
Ambulatory Phlebectomy/Microphlebectomy
This therapy is used for surface varicose veins and can easily and safely be performed right here in our office.
Ultrasound-Guided Sclerotherapy
This particular treatment is effective for varicose veins that lie just below the surface. It involves injecting a solution into the problem areas and is a far more tolerable treatment than the surgical alternatives.
Before receiving any of these treatments, patients should also receive a duplex ultrasound examination. It helps establish the blood flow within the body, allowing for more accurate treatment.
Here at the Cosmetic Vein and Laser Center, we offer some of the best varicose vein treatments in Williamsville and the surrounding area. If you're experiencing trouble with varicose veins, contact our office to find out more about the services we offer.