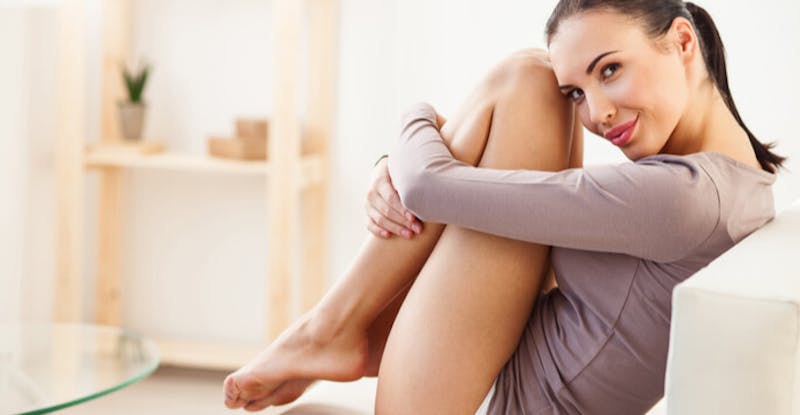 Stretch mark removal technologies continue to improve, and now more residents of the Buffalo, NY area are enjoying this effective treatment. We can develop stretch marks for a number of different reasons, from pregnancy to significant weight loss or gain, but no matter the cause, they make us feel uncomfortable and reluctant to wear revealing clothing. In many cases, stretch marks can cause a loss of confidence and a feeling of shame about our bodies. If you are ready to remove your stretch marks, it's time to contact the team at The Cosmetic Vein & Laser Center in Buffalo, NY to find out more!
How Does Stretch Mark Removal Work?
Today's laser technologies allow us to diminish and remove many different types of skin conditions that you may have just had to live with not too long ago! Stretch mark removal is now more effective than ever and can help you to gain the appearance that you have always wanted your skin to have! Laser pulses stimulate the break-up of scar tissue and prompt the skin to heal itself from the outside in. This treatment also spurs greater production of elastin that helps the skin attain a more toned and supple appearance. Depending on your desired outcome, you may require multiple sessions over a period of time. Following your treatment, you can enjoy smooth skin without stretch marks.
We have multiple techniques for stretch mark removal, so if you are not a suitable candidate for one you may be for another. We will work with you to determine the best course of action.
Am I a Good Candidate for This Treatment?
If you are pleased with your body overall and want to remove your stretch marks in order to feel more confident, stretch mark removal is worth your consideration. Laser technology can also be combined with CoolSculpting® to enhance your appearance even further! During your initial consultation, you can discuss the end results that you are seeking and you and your technician can work together to determine the best course of treatment. If your stretch marks are raised above the skin, or are in an area of your body that does not respond well to laser treatments, you may not be able to achieve the results that you desire. In most situations, you will be able to determine an effective treatment plan that suits your stretch mark removal needs.
Ready to learn more about effective stretch mark removal at The Cosmetic Vein & Laser Center in Buffalo, NY? Contact us today to schedule your personalized consultation!