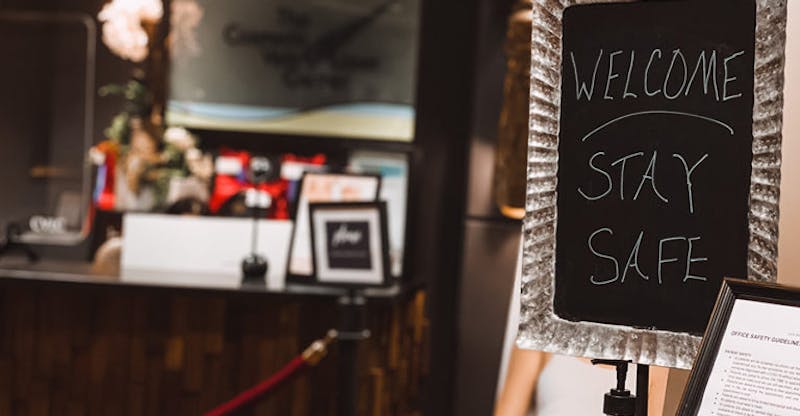 Our office and team are ready to welcome you back with the highest standard of care and safety measures.
New Safety Measures in the Office
Modifications have been made throughout our office to help maintain social distancing to keep our patients and our staff safe. When you arrive at the office, your temperature will be taken prior to being seen by one of our providers. We have hand sanitizers throughout the office and we sanitize and wipe down all surfaces every two hours. Our patient rooms are sanitized before and after all patients. Appointment times have been lengthened in order to allow proper social distancing at all times. Masks are required by all patients and all team members, as well as any visitors to the office.
Screening of all Patients
All patients are screened prior to their appointments and are asked the following questions:
Have you tested positive for COVID-19 in the last 14 days?
Have you experienced any COVID-19 symptoms in the past 14 days? (Symptoms include the following: cough, sore throat, fever, shortness of breath, loss of taste/smell, or any other flu-like symptoms.)
Have you come in contact with a confirmed (or suspected) COVID-19 case in the past 14 days?
Are you currently under a 14 day quarantine because you traveled to a restricted state under New York State's COVID-19 travel advisory?
If patients have answered "NO" to all of these questions, they are safe to come to their appointment. If patients have answered "YES" to any of these questions, they will be asked to reschedule their appointment.
If you have any questions regarding our safety protocol during the COVID-19 pandemic, please feel free to contact us at 716-632-5200.