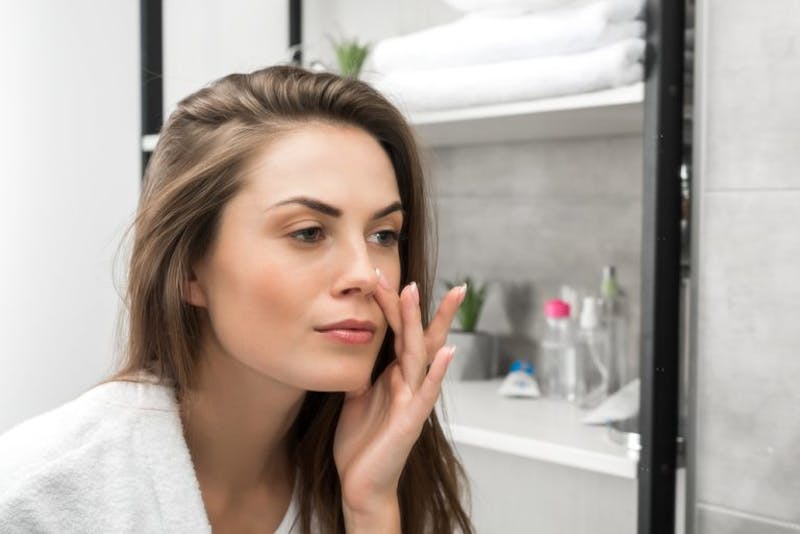 There may be many reasons one might consider having a mole removed. Those reasons can vary from being embarrassed by your appearance to having concerns about your health. Most moles are perfectly safe to have removed by a professional, and with our laser mole removal treatment at The Cosmetic Vein & Laser Center, we can do it quickly and easily. However, there are some things you may want to know about the process.
How Laser Mole Removal Works
The laser mole removal process is typically very simple and can be done in a matter of minutes. You will receive an anesthetic to numb the area around the mole, and you will be awake during the quick and easy process. We use a laser to remove the unwanted mole and then use laser light to blend the treated area in with the surrounding skin. The treated area typically heals within days without any visual or textural changes.
Benefits of Laser Removal
The advancements in the current medical arena make many things possible – but it wasn't always this way. For instance, years ago, you had to go under the knife and get a mole surgically removed in surgery. Laser mole removal is a much faster and simpler process, and it doesn't create an onset of anxiety and stress like surgical procedures may. Additionally, one of the benefits of relying on lasers for your mole removal is that the chance of scarring is significantly decreased.
Some other advantages this technique for mole removal includes is being able to reach hard-to-get-to areas of the body with ease. For instance, if you have a mole behind your ear, this can be hard to reach. However, it is much easier to remove by using a laser than it would be with previously-used methods. If you have multiple moles, you may find a laser to be your best method for getting rid of these as well.
Moving Forward with Mole Removal
If you have a mole that you would like to have removed, The Cosmetic Vein & Laser Center is here to help. During your initial consultation in Williamsville, our medical team can evaluate your mole and determine the most effective and safest method for removing it. For more information about mole removal or any of our other procedures, contact us today to schedule your initial consultation!