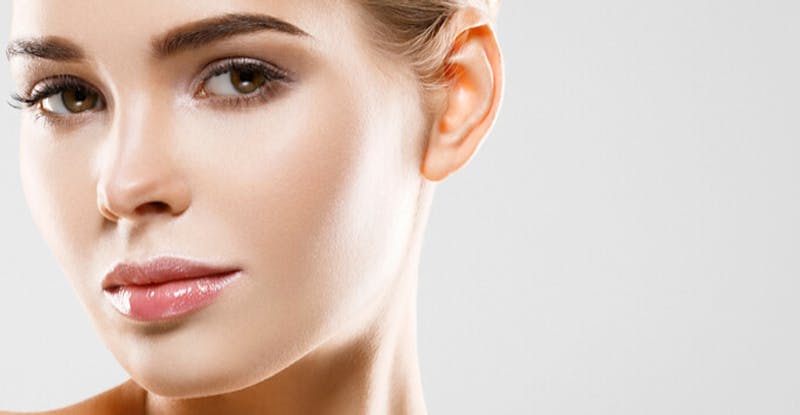 The areas under our chin and jawline often become repositories for excess fat as we age. When skin loses its elasticity and fat cells deposit under the chin and jaw, the result can be a double chin. Even if we are physically fit, a double chin can prove stubborn and difficult to get rid of! Luckily, Kybella® offers a straightforward and effective double chin treatment.
This FDA-approved injection helps to break up fat cells that are then flushed from the body. If you are interested in regaining a more toned profile by eliminating your double chin, contact the team at The Cosmetic Vein & Laser Center in Williamsville, NY today.
Non-Surgical Double Chin Treatment
Many people who enjoy a trim physique and follow a healthy diet and regimen plan still have double chins. Because this submental fullness can be difficult to get rid of, they often just decide that it's something that they will have to live with. This is no longer the case, as Kybella® now offers a safe, effective, and non-surgical option for double chin treatment!
Learn More about Kybella®
This injection contains an FDA-approved solution comprised of synthetic deoxycholic acid. Deoxycholic acid is a naturally-occurring substance that works to break down and remove fat cells from the body. However, as we age the production of deoxycholic acid decreases. When Kybella® is injected into skin cells, it eliminates the stored fat cells. It may require more than one treatment session to achieve the desired results, but once the fat cells have been eliminated from this area of the body, they will not return.
Is Kybella® Right for You?
If you are pleased with your overall appearance but find that your double chin makes you look heavier or older than you are, Kybella® is a great option. Anyone who eats right and leads an active life can have difficulty eliminating their double chin in spite of everything they are doing right. Kybella® can help to improve your appearance without surgery or any significant downtime. It is amazing what a positive difference this treatment can make to your overall appearance!
Now is the perfect time to learn more about how Kybella® for double chin treatment can help you attain a slimmer and more youthful appearance. If you are interested in this treatment offered at The Cosmetic Vein & Laser Center, consider speaking with our professionals at our office in Williamsville, NY. Contact us today to schedule your consultation!