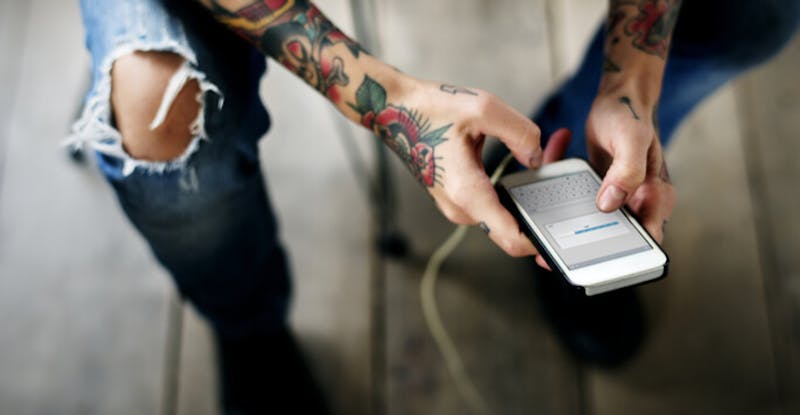 If you are considering getting rid of a tattoo that has lost the sentimental value it had before, laser tattoo removal treatment can help. Here are answers to some of the most common questions our experts at The Cosmetic Vein & Laser Center of Williamsville, NY have received about the treatment.
1. What Is Laser Tattoo Removal?
The powerful laser beams target the pigment colors in the tattoo, which absorb the light and break down the tattoo into tiny particles. These particles are then flushed out of the body through the immune system. The beauty of laser treatment for tattoo removal is that it only targets the tattoo pigment, leaving the surrounding skin untouched.
2. How Do I Prepare?
Before your laser tattoo removal treatment, ensure that you:
• Eat and drink plenty of water
• Cut back or stop smoking
• Avoid sun exposure or the use of sunscreens
• Are freshly showered
• Avoid using lotions or fragrances on the tattoo area
3. How Many Sessions Do I Require?
Patients may require 5-12 sessions on average; however, the number of treatments required for laser tattoo removal really depends on:
• How deep in the skin the tattoo is
• What type of ink was used
• The age of the tattoo
• Location of the tattoo
• Number of colors used
4. What Can I Expect during the Procedure?
During your consultation, the laser technician will ask several questions to evaluate whether you are an appropriate candidate for the treatment before walking you through the treatment process to avoid any surprises.
You will be asked to wear protective eyeglasses which will be provided to you. The technician will then perform the procedure to remove the tattoo. The body will be covered with clothing to avoid exposure to the laser light, and only the treatment area will be exposed.
5. How Long Will It Take to Recover from the Treatment?
Most patients return to work immediately, but you should avoid strenuous activities or sun exposure that may affect the treated area. It's also advisable to only shower in lukewarm water using mild soap.
6. Can Multi-Colored Tattoos Be Removed?
Some can, but not all of them. Some colors such as pink and white cannot be removed while others are more difficult to remove, such as blue and green, and thus require more treatment sessions.
7. Can I Remove a Week-Old Tattoo?
The answer is no. Tattoo removal can only be done at least 6 weeks after it was performed. However, if you speak to us after this time we would be glad to assist.
For more information about laser tattoo removal, visit The Cosmetic Vein & Laser Center of Williamsville, NY and talk to our experts. Contact us today to schedule your consultation!