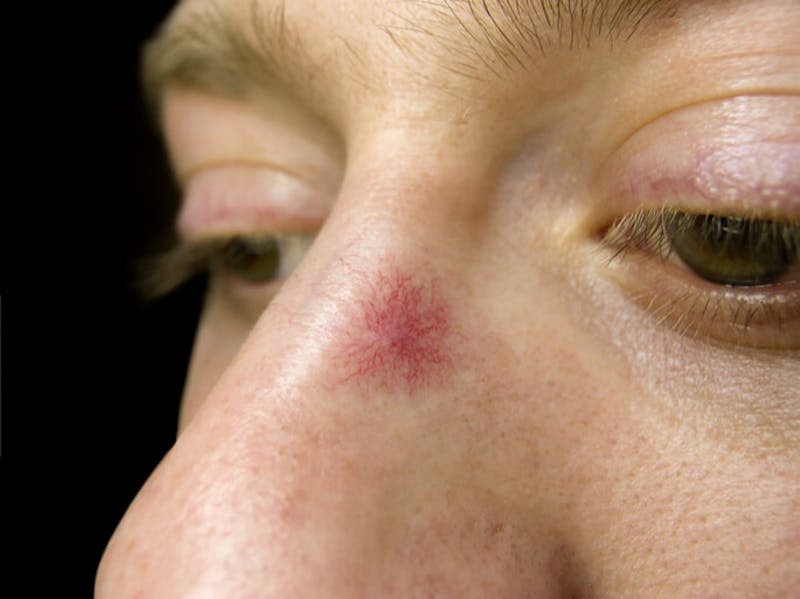 Spider vein treatment is never one-size-fits-all. Clients have a choice between sclerotherapy or laser spider vein treatment. Options typically depend on factors such as the size and location of the veins. These tiny veins are usually asymptomatic but can interfere with your beauty if they appear on the face or exposed body parts such as the legs or arms.
Because of the sensitive skin on the face, facial spider veins need a gentler treatment. Laser spider vein treatment at The Cosmetic Vein & Laser Center can effectively get rid of these unwanted facial veins.
Removing Facial Veins with Laser Spider Vein Treatment
When veins beneath the skin become swollen due to poor blood circulation, they appear as a web-like formation of blue, red, or purple veins. Facial veins are usually smaller and can be easily and safely treated with the application of broad-spectrum light emitted from a special non-invasive laser device.
Our vein care specialist may use one or a combination of different lasers to target and disable small to medium-sized veins that are present. The light energy causes the blood in the troubled veins to clot, shrivel up, and eventually fade away within a few weeks to months.
Veins on the Legs Can Be Treated as Well
Laser spider vein treatment is also safe and effective enough to treat small veins on the legs, thighs, or ankles. Our doctor will examine you to determine the size and number of veins to be treated. If laser treatment is not recommended, you can still be treated with sclerotherapy.
Sclerotherapy targets larger spider veins and involves the use of a liquid or foam known as a sclerosant. The substance is injected into the veins to disable and shrink them. Some clients may qualify for a combination of sclerotherapy and laser vein treatment.
Combination Treatment for Varicose and Spider Veins
Larger, thicker swollen veins known as varicose veins are sometimes present in clients with spider veins. Varicose veins often occur due to venous insufficiency and may be an underlying reason for the development of spider veins. If this is the case, you can treat varicose veins with sclerotherapy before moving on to laser spider vein treatment for your face or other body parts.
Contact Us
It is easy to book a consultation with our vein care specialist at The Cosmetic Vein & Laser Center in NY. Our professional staff will happily assist you. Our vein specialist will first examine you and consider your medical history to determine if laser spider vein treatment is right for you. Contact us today to schedule your consultation!