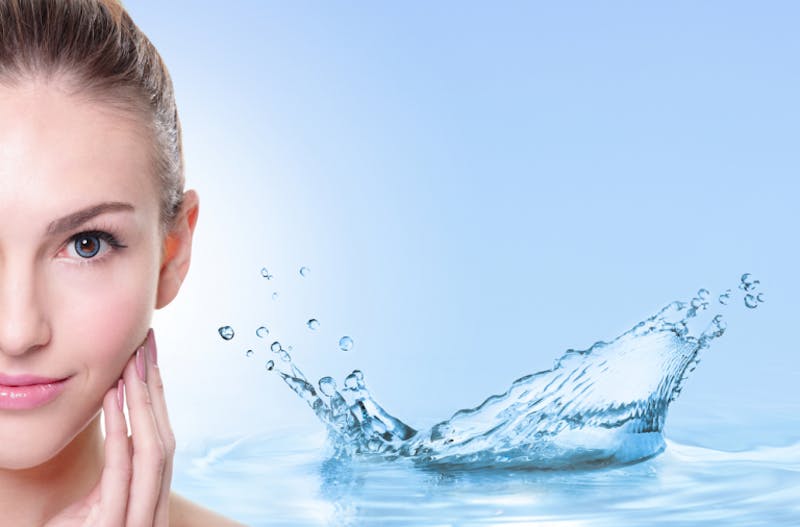 The HydraFacial MD® is the only facial treatment that soothes and moisturizes the skin without discomfort or downtime using non-irritating, non-invasive methods. The procedure combines cleansing, exfoliation, extraction, and hydration, resulting in clearer, beautiful skin. The process involves serums, antioxidants, peptides, and hyaluronic acid. Each serum is designed to target specific skin problems, like sun damage, acne, uneven skin tone, and early signs of aging, including fine lines and wrinkles.
The HydraFacial MD® Treatment
This treatment differs from other skin-enhancing treatments. It is great for any skin type and can provide amazing benefits. The science behind the HydraFacial MD® treatment is the latest breakthrough in aesthetic technology. It thoroughly hydrates and rejuvenates skin instantly to improve overall appearance and health by combining multiple popular facial treatments. It delivers instant results using a multi-step approach.
Exfoliation is essential in maintaining skin health, but it doesn't have to be as abrasive as it sounds. This step uses a small deplaning tool that opens pores to sweep away makeup debris and dead skin while dissolving away impurities, gently and softening the skin.
The next step is a peel. Most acid peels can sting when applied, but this peel is a glycolic-salicylic mix that is gentle enough to only create the faintest tingle. The unique solution is made of a non-irritating mix of acids to penetrate pores and loosen deep pore debris that the exfoliation tool didn't get.
Instead of performing a manual extraction, the technician uses a vortex extraction tool that efficiently eliminates a variety of blemishes on the spot. This step works to extricate sebum and both whiteheads and blackheads instantaneously.
The vortex-fusion tool infuses antioxidant-collagen rich formula into the skin to improve elasticity and hydration. The special tool uses a patented approach for hydrating the skin by simultaneously infusing strong antioxidants into the skin, which diminishes hyperpigmentation and oiliness.
The Benefits
Immediately after the treatment, the skin looks clean and glows with no signs of redness or irritation. Women often use less concealer on dark spots. With no recovery time, women can apply makeup right away, although some women don't even want to cover their freshly rejuvenated skin. The HydraFacial MD® treatment exfoliates and resurfaces the skin, bringing out new, younger skin.
To schedule a consultation, contact us today at The Cosmetic Vein & Laser Center in Williamsville, NY!