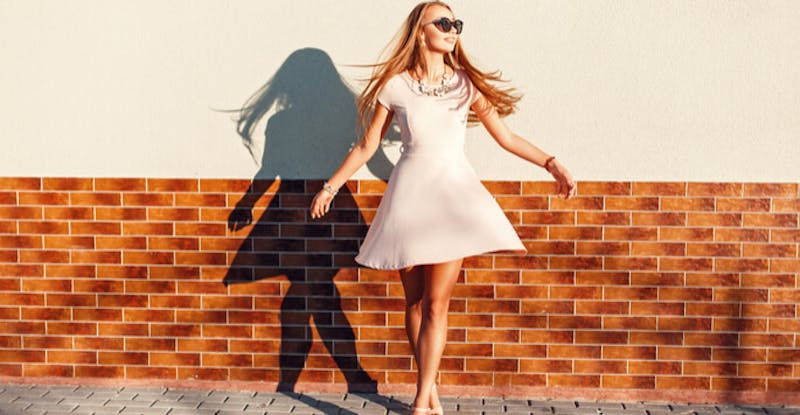 Provided by The Cosmetic Vein and Laser Center, endovenous laser therapy is a relatively new cosmetic procedure that is quickly gaining popularity as a more effective alternative for treating varicose veins. Commonly referred to as EVLT, this cosmetic procedure is increasingly replacing the traditional vein stripping.
What Is Endovenous Laser Therapy?
Endovenous laser treatment sometimes referred to as ELT, is a minimally invasive and quick laser therapy that is performed in the doctor's office to remove varicose veins. Using laser energy, this cosmetic procedure has become the gold-standard for varicose vein treatment. The goal of this procedure is to get rid of varicose veins, reduce symptoms, and eliminate the risks of complications that may arise from vein disease such as blood clots.
How Does Endovenous Laser Therapy Work?
During EVLT treatment, a small optic fiber is inserted into the varicose vein under the guidance of ultrasound. As the laser is activated, the optic fiber is pulled out of the vein to heat and close. Once the vein is closed, the blood that was circulating through the vein is redirected to the healthy. The closed vein is thus absorbed by the body over time. The entire therapy, from start to finish, takes between 30 to 60 minutes, and there is basically no pain.
What You Should Expect during Your Treatment
As already indicated, endovenous laser treatment is a minimally-invasive procedure. Utilizing light energy, heat is directed into the vein to damage the scar causing vein. The treated varicose vein eventually dies and blood rerouted to the nearby healthy veins. A local anesthetic is used to numb the area under treatment. Depending on your condition, you may need multiple sessions to realize the desired results.
Benefits of Endovenous Laser Therapy Over Surgery
People opt for this cosmetic procedure over surgical varicose treatment for the following reasons:
• Minimal or no scarring
• No pain
• Lower recurrence of the varicose vein
• No recovery period
• No side effects of complications
• No general anesthesia
Endovenous laser therapy, also referred to as endovenous ablation, is a minimally-invasive cosmetic procedure that cauterizes and closes the varicose veins on the legs. This procedure may be administered for medical or cosmetic purposes. However, it is commonly used to provide relief for varicose related symptoms like swelling, aching, skin discoloration, irritation, and inflammation. Reach out to the team at The Cosmetic Vein and Laser Center today to discuss how this procedure can help you get rid of unpleasant varicose veins. We are conveniently located in Williamsville, NY. Contact us today to schedule your consultation!