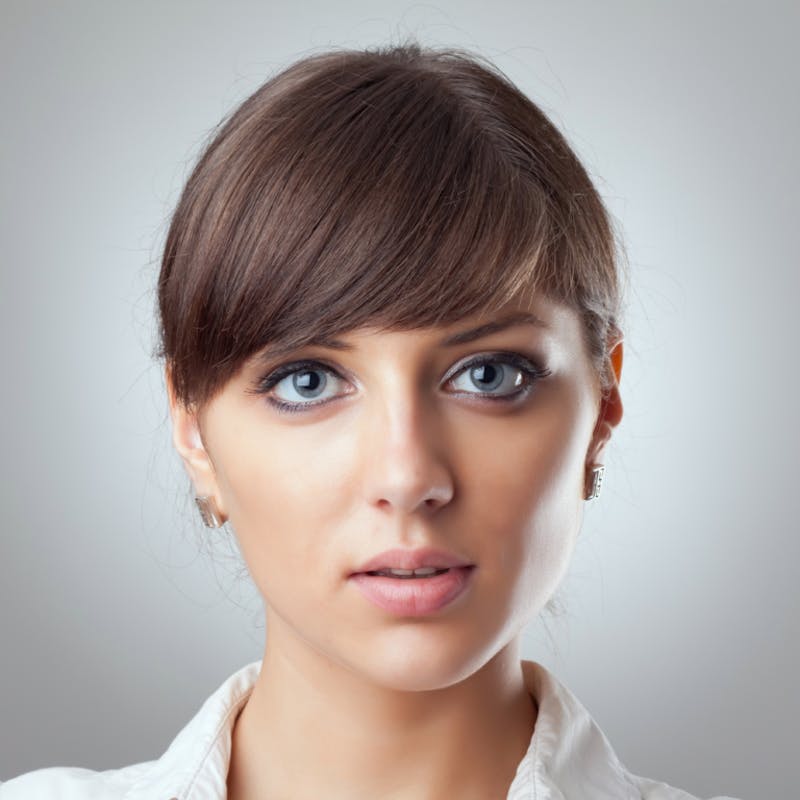 Are you ready to fight back against fine lines and wrinkles? Do you want a treatment that can get to work quickly, giving you results in just a few days? You may be a good candidate for Xeomin, a treatment offered by The Cosmetic Vein & Laser Center in Buffalo, NY. This xeomin injectable treatment fights signs of aging in much the same way as Botox.
Xeomin Botox are part of a category of wrinkle-fighting treatments known as neuromodulators. These extremely popular injectables smooth over forehead lines, crow's feet, and other fine lines and wrinkles, leaving the face more rested and youthful. Best of all, they require no downtime and work quickly to give patients the results they want.
Understanding Xeomin
Xeomin is used to treat dynamic wrinkles, which are the fine lines and wrinkles that develop as a result of repetitive facial expressions like laughing, frowning, scowling, and squinting. After years of these facial movements, the skin starts to lose its ability to keep bouncing back, and fine lines set in. That's where this treatment comes in.
This injection uses botulinum toxin to freeze the underlying muscles responsible for all those facial movements. By easing up on some of that muscle activity, the skin gets a break and fine facial lines become less noticeable. This treatment works well on the frown lines between the eyebrows, bunny lines on the nose, crow's feet, and any of the other lines that develop in connection with repetitive facial motions.
It does not treat static wrinkles, which are the lines that are not tied to facial expressions and are present even when the face is at rest. Static wrinkles usually develop as the skin starts to lose its elasticity as part of the aging process. Dermal fillers, another type of injectable treatment that our practice offers, are often called on to help with easing the appearance of static wrinkles.
A Safe, Convenient Option
This injectable is a convenient, non-invasive wrinkle-fighting option. A single treatment, which often involves a series of injections, can be performed in our office in less than an hour. And because there's no downtime involved, patients can get right back to their schedule. This injectable was approved by the FDA in 2010 and has been safely used ever since.
How It Differs From Xeomin Botox
These cosmetic treatments are a lot alike. Botox has been around longer and is the better known of the two, but both injectables effectively smooth over lines and wrinkles for months at a time. The primary difference lies in their chemical formulation.
Xeomin is what's known as a "naked" neurotoxin, which means that it consists purely of botulinum toxin. Botox, meanwhile, contains additives and proteins as well as botulinum toxin. Those additives and proteins make it slightly more possible that patients could experience an allergic reaction to Botox or build up a resistance to it after years of use.
How Long Does It Take to See Results From Xeomin?
One of the reasons this injectable is so popular is that it delivers great results quickly. Most patients begin to see their results in about four days, which is just slightly longer than with Botox, which offers signs of improvement within 72 hours. Both injectables last anywhere from three to six months, and you can opt to schedule another treatment when the first one wears off.
What Is Treatment Like?
Treatments with this injectable are nothing to worry about. We'll begin your appointment by cleaning the areas where the injections will be performed. We may also make a few marks on the skin that we'll use as reference points to make sure we're targeting the muscles contributing to your facial lines.
This treatment involves an extremely fine needle and depending on the scope of your concern, it's possible we'll make two or three injections in quick succession. Patients are generally surprised at just how quick, comfortable, and easy the entire process is.
Special Requirements After Treatment
There will be very few limitations placed on you after treatment. We usually ask patients to avoid lying down for four hours and refrain from rubbing their face for 12 hours. Patients are also urged to use warm water, and no hot water, when showering during the first 24 hours after their appointment. If you are taking blood thinners, we'll provide more specific recommendations regarding the use of those medications before and after your injection.
A Natural Look
During the early days of botulinum toxin injections, it was easy for practitioners to get carried away with these treatments and freeze muscle activity to the point that the results looked plastic, or expressionless.
But these treatments have evolved quite a bit over the past couple of decades, and at our practice, we administer injections in a nuanced way that still allows for natural muscle activity. During your initial consultation, we'll also talk with you about your treatment goals to ensure we understand just how much of a wrinkle reduction you're looking for.
Achieving a Lip Flip
This injectable can indeed be used to give the patient a lip flip, which is a cosmetic enhancement that helps the lip take on a full, pouty, and slightly more pronounced look. This is achieved with a carefully placed injection that relaxes the upper lip enough that it begins to roll gently upward.
At What Age Should I Start Getting Treatments?
Every face has creases on it while laughing or squinting. But if you are starting to develop expression lines that remain even when the face is at rest, it may be time to consider this injectable treatment. Many patients seek out their first botulinum toxin injections during their thirties, but a growing number of younger patients are seeking treatment as a preventative step in their late twenties.
By starting early, these patients are hoping to keep those early signs of aging at bay. The late twenties are often the right age to begin these injections if your goal is to delay wrinkles and signs of aging. Most practitioners require that patients receiving botulinum toxin injections be at least 18 years of age.
Can This Treatment Be Combined With Other Cosmetic Services?
This injectable can easily be combined with other cosmetic services to meet a patient's cosmetic goals. Laser resurfacing and dermal fillers are two of the more common treatments patients seek to combine with botulinum toxin injections.
We also understand that not every patient wants the same degree of wrinkle reduction. Some want to wipe away every sign of a wrinkle, while others want a more nuanced approach that simply involves softening wrinkles. We can design a custom anti-aging treatment plan for you that includes botulinum toxin injections but also incorporates other services to meet all of your needs.
What Other Conditions Can This Injection Help With?
This injection is primarily turned to as a wrinkle-buster, but it can help in other ways as well. Botulinum injections, for example, can be used to resolve chin dimples, sculpt a soft jawline, or raise the corners of a smile that naturally droops.
It can even be used to address a gummy smile or a smile that reveals more of the gums than necessary. These injections were originally formulated for non-cosmetic purposes, and they continue to be used to treat medical conditions such as crossed eyes, migraines, and eyelid spasms.
Is This Treatment Just for Women?
Not at all. Women overall tend to seek out cosmetic treatments more frequently than men, but we have seen growing numbers of male clients seek out botulinum toxin injections in recent years. This treatment works equally well for both genders.
Am I a Good Candidate?
If you're interested in finding out if you are a candidate for this treatment, the first step is to schedule a consultation with the friendly professionals at our practice. We'll meet with you and review your medical history, evaluate your areas of concern, and talk with you about your cosmetic desires and goals.
We will work with you to determine whether or not this injectable treatment is the right choice for you. There are, however, several early signs that you may be an excellent candidate:
You Want to Smooth Over Fine Lines
Frown lines, bunny lines, and crow's feet can be frustrating signs of aging, but they're not something you have to learn to live with. If you want to beat back those early signs of aging and put your best self forward, this injectable treatment can help. Whether you view this injection as a one-time treatment before a big event or a regular component of your anti-aging regimen, this treatment can help you say goodbye to fine lines and wrinkles.
You Want to Proactively Fight Signs of Aging
Increasingly patients in their twenties are seeking out botulinum toxin injections as a way of warding off the aging process. For many of these younger patients, injections are a proactive step against those early lines.
You're in Good Health
The best candidates are at least 18 years of age and in good health overall. Patients who are pregnant must have a doctor's approval to receive these injections.
Your Skin Is in Good Shape
The skin around the injection site should be healthy and free of sunburn or any other type of inflammation. If the skin is irritated, we may recommend postponing treatment.
You've Developed a Resistance to Botox
If you've used Botox for a long time and have found it gradually becoming less effective, that may be a sign that you have started to develop a resistance to that injection. Xeomin, which contains just a single ingredient, may be a natural option for you to transition to.
You Value Convenience
Not everyone can take on plastic surgery or a more invasive cosmetic treatment. If you're interested in smoothing over those early lines and wrinkles, but a more invasive treatment is just not in the cards, a botulinum toxin injection could be the perfect solution.
This treatment won't interrupt your regular schedule. It can even be performed on your lunch hour! But it can significantly improve your appearance and the way you feel about yourself.
You're Realistic About the Outcome
A botulinum toxin injection won't make you look like you're 18 again, but it can ease those early signs of aging and give you a more youthful appearance. The best patients understand the treatment and are realistic about the outcomes it offers.
Get Started Today
If you're ready to take the first step toward smoothing over fine lines and wrinkles, this injectable treatment could be just what you're looking for. It can turn back the clock and quickly give you results with a minimum of fuss and no downtime. Call The Cosmetic Vein & Laser Center, in Buffalo, NY, and schedule a Xeomin consultation today.