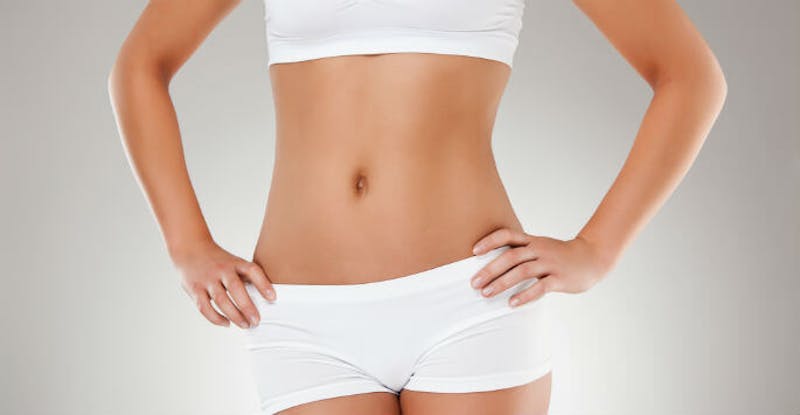 Cryolipolysis, performed under the brand name CoolSculpting®, is a new procedure that can remove pockets of fat that have proven difficult to lose with diet and exercise. This treatment is gaining widespread popularity because, unlike most fat removal procedures, it is non-invasive and doesn't require any recovery time or anesthesia. CoolSculpting® was introduced in 2010, and since then well over a million patients have used it to lose stubborn fat and gain the body they've always wanted. If you're in the Williamsville area and curious about this treatment, contact us today for a consultation.
How Does CoolSculpting® Work?
CoolSculpting essentially destroys fat cells by freezing them. Chilling the fat cells to between 23 and 41 degrees Fahrenheit (-5 to 5 Celsius) will trigger apoptosis, or cell death, without any damage to the skin above or blood vessels below.
Is It Right for Me?
The best candidates for CoolSculpting® are approximately 20 pounds above their ideal weight, with a few stubborn patches of fat that they've had trouble losing with exercise and dieting. Patients should be in overall good health and have realistic expectations about the outcome of the procedure. CoolSculpting® is not for obese patients seeking major weight loss; these patients should explore other procedures if they've truly been unsuccessful with diet and exercise.
The treatment is most commonly used to remove fat around the belly, thighs, hips, and upper arms. Unlike other weight loss operations, such as tummy tucks or liposuction, CoolSculpting® procedures are non-invasive, so it comes with none of the common concerns associated with surgery such as risk of infection or complications from anesthesia.
What Can I Expect from Treatment?
During your treatment, the cold applicator must be pressed firmly against the skin, which may feel a little strange but is not uncomfortable. Each treatment area takes at most one hour. Many patients use their phones, read a book, or even nap during the procedure.
The treatment permanently destroys unwanted fat cells, which means they will begin to clear out of the body over a period of a few weeks. Fat should begin to disappear from the treated area after about three weeks, and the effects will be fully noticeable after three months for a more natural-looking weight loss.
Why Choose the Cosmetic Vein and Laser Center?
The Cosmetic Vein and Laser Center in Williamsville is one of the Buffalo area's premier cosmetic dermatology and vein care clinics. Founded in 1997 by Dr. Daniel Buscaglia, the practice has grown to include three other doctors who work hard to keep up with the most modern advances in dermatology and to ensure the comfort of every patient. To learn more about CoolSculpting® or any of our other procedures, call us today at 716-632-5200.