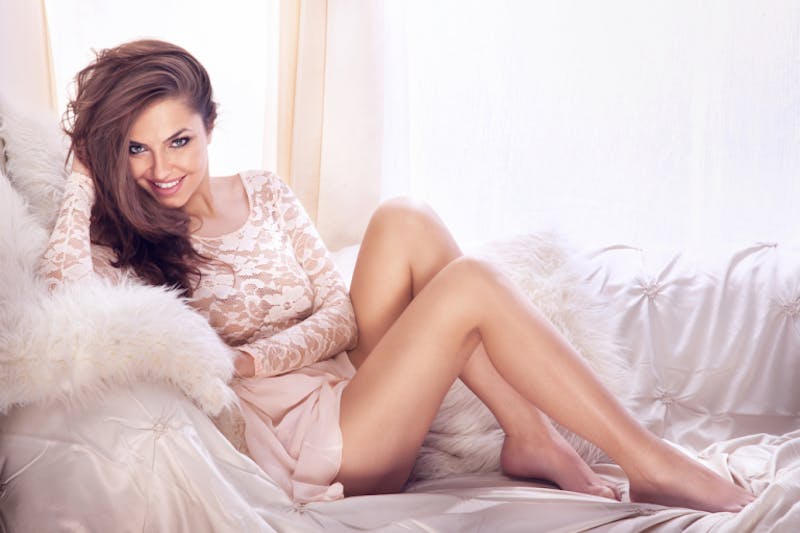 Fraxel Restore™ is a laser resurfacing procedure to reduce the appearance of stretch marks, which are scars on the skin that appear like reddish or purplish lines. Our team at The Cosmetic Vein & Laser Center typically recommends a series of stretch mark removal treatments to achieve optimal results.
How Fraxel Restore™ Works
This FDA-approved laser technology releases fractional lasers, meaning they appear like thousands of microscopic columns that only target 15-20 percent of the skin's surface. Its intensity and depth is about 80 percent that of a full laser resurfacing treatment and so it results in shorter downtime. The columns of microscopic laser trigger your skin's natural regenerative processes, which include increased production of collagen that is the main structural protein that gives the skin its elasticity, strength, and youthful appearance.
Technology Backed by Science
When used as a stretch mark removal treatment, several studies have found that Fraxel Restore™ can reduce their appearance, although the final results primarily depend on the number of treatments, the extent of tearing of the dermis (responsible for the purplish or reddish lines), and your overall skin condition.
One study examined the results of 17 patients who had a total of six sessions to reduce the appearance of their stretch marks. They were tracked between one and six weeks following their treatments. The patients reported an average of 50-75 percent improvement in the appearance of their stretch marks.
What Happens During Fraxel Restore™?
The treatments are performed in the comfort of our office. During treatment, most patients will only experience mild prickling sensation. Collagen production and remodeling takes time. Once the healthier tissue has replaced the damaged cells, your stretch marks will appear faded, and the treated site will have a smoother texture thanks to the increased collagen production. Meanwhile, with a healthy lifestyle, the results of Fraxel Restore™ are expected to be permanent.
Other Uses of Fraxel Restore™
Aside from being a stretch mark removal treatment, this FDA-approved laser technology has also been found to reduce the appearance of fine lines and wrinkles, acne and surgical scars, and many other blemishes.
For more information about stretch mark removal, talk to our team of experts at The Cosmetic Vein & Laser Center in Williamsville, NY. Contact us today to schedule your initial consultation!