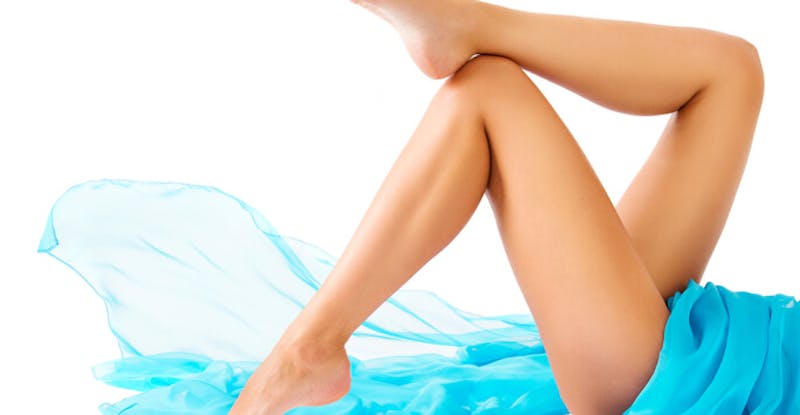 Spider veins in your legs can prevent you from wearing your favorite swimsuit or shorts. Spider veins are thin, bluish lines that appear on the legs. Luckily with laser vein treatment from the Cosmetic Vein Laser Center in Buffalo, you will be able to remove them. However, you may have some questions about spider vein treatment. Here are some common questions and answers regarding laser spider vein treatment:
How Does Laser Vein Treatment Work?
Laser spider vein treatment works by applying light to destroy the walls of the blood vessel. The strong light makes the vein collapse by pooling blood, and the vein should disappear within several weeks. The treatment commonly takes place in the doctor's office using local anesthesia. Advanced technology prevents 'good' veins from being destroyed.
What Is the Difference Between Spider and Varicose Veins?
Varicose veins and spider veins are often thought to be the same, but, while they can cause similar symptoms, such as itching, burning, throbbing, and stinging, they differ in appearance. The type of vein can determine what treatment is needed. While spider veins appear on the skin surface, varicose are large, twisted veins that form below the skin surface. Spider veins commonly are more of a cosmetic problem, except when they bleed when you scratch or injure them. Regardless of the type, compression products will be needed after treatment to reduce symptoms. However, it is rare for either vein type to cause serious health problems.
Who Is a Candidate for Laser Vein Treatment?
Before you get spider vein treatment, the doctor will analyze your condition. The doctor may take photos or do an ultrasound to locate the veins and devise a treatment plan. If spider veins produce symptoms, another test will be done to find the cause.
Laser therapy may benefit candidates who have common bluish, purplish, or reddish spider veins, or reticular veins, which greenish or bluish veins that form deeper in the skin but still visible near the skin surface. If your veins are genetic or cause an aesthetic problem like venous lakes or rosacea, you may make a good candidate for laser spider vein treatment in Buffalo. If you are pregnant, diabetic, take a blood thinner, use Accutane® acne medicine, had blood clots, or you have a tattoo on the area, you are not a good candidate for this treatment.
Laser spider vein treatment from the Cosmetic Vein Center in Buffalo can restore your confidence. Contact our experts today to schedule a consultation.