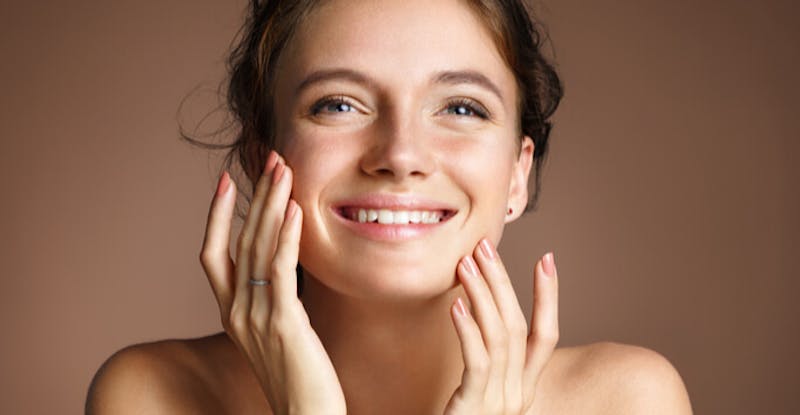 Buffalo is known for its brutal winters, and the cold and damp weather can have a negative effect on your skin. The Cosmetic Vein & Laser Center of Buffalo, NY is thrilled to offer our clients the HydraFacial® to help your skin look great even in the coldest winter months. One of the worst parts of winter weather is the dry heat that permeates our homes and offices that can have an aging effect. With a HydraFacial®, you can avoid the dull and flaky skin that often happens to Buffalo residents during the winter.
Exfoliate and Cleanse
The first step in the multi-phase HydraFacial® process is deep exfoliation. Our aesthetician will work to remove the top layer of dead skin cells that can accumulate on the skin's surface. This removal will reveal new and vibrant skin cells and help your skin regain a more youthful and vibrant look! After your deep exfoliation, you will undergo the cleansing step that removes dirt and other surface impurities. We tend to slap on extra facial cream during the dry winter months hoping that this will help to keep our skin moisturized, when in reality it often just clogs our pores.
Moisturize and Hydrate
Once your skin has been cleansed and a new and vibrant layer of new skin cells have been revealed, it is time to moisturize and hydrate your skin. Our aesthetician will choose the best serums for your skin type and the ones that will help you to attain the results you want. As the collagen-producing serums get to work, you will notice an immediate improvement to your appearance which will continue for about three weeks following your facial. Collagen is a vital substance that our bodies stop producing as we grow older. Luckily, there are many synthetic options available that help to replenish your collagen and prompt your body to increase its production.
After your 30-minute session, you will be able to return to your regular activities without any side effects or downtime. A Hydrafacial® is the perfect way to take a break from your hectic schedule and relax and recharge!
If you are interested in looking great all year round, visit The Cosmetic Vein & Laser Center in Williamsville, NY near Buffalo! We offer many facial rejuvenation treatments, so you can explore your options with our educated staff. We can't wait to share this exciting technology with you. Contact us today to schedule your consultation!