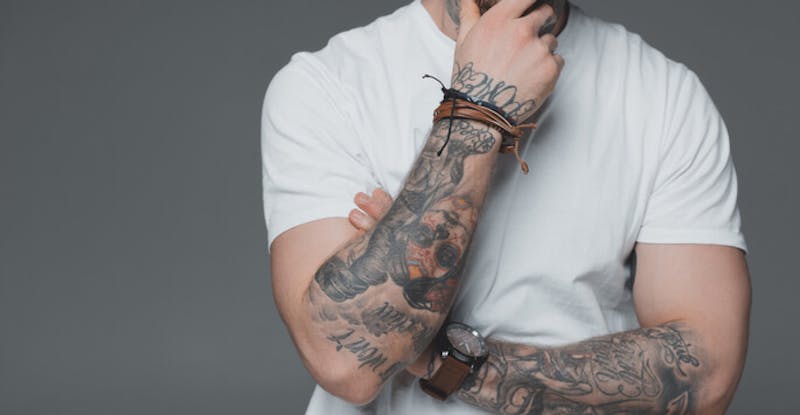 If you are not as in love with your tattoo as when you first got it, you may be wondering if there is a way for you to get it removed. Thankfully, there is and it is providing patients with amazing results. Laser tattoo removal is a common practice and one that the professionals at The Cosmetic Vein and Laser Center are experts in. We pride ourselves on providing our patients with the latest in laser technology, meaning that bad ink can finally disappear for good.
What Is Laser Tattoo Removal?
Laser tattoo removal uses laser light on the tattooed area to weaken the proteins found in the ink. It involves utilizing wavelengths that travel through laser light to begin penetrating the skin. When the wavelengths found in the laser reach the ink, they break it up. In turn, this starts the body's fading process of your tattoo and you could start seeing results after the first visit.
Every tattoo is different, so the timeline on how long your body will take to absorb the pigment will vary from other individual cases. You always want to consult a laser tattoo removal professional before you begin trying to remove your tattoo. Trying to unprofessionally remove a tattoo could result in more laser sessions. Most tattoos generally require between two and twelve sessions, but this could vary on how the tattoo was applied. An educated member of our team can help you formulate an individualized plan.
Will It Leave Me with a Scar?
Often, bad tattoos will be left on the body because the person is worried that removal will cause unsightly scarring. The professionals at The Cosmetic Vein and Laser Center use the latest technology when it comes to laser tattoo removal. We want to provide the best experience for our patients, so we invest in the best equipment. Our removal technology includes the world-renowned Q-Switched Ruby Laser. We also are equipped with the PiQo4™ system. These highly sought-after systems are known for promoting clear and healthy skin that will not leave you with unsightly scarring.
What Will Be Left of My Tattoo?
As mentioned previously, everything regarding laser treatment will vary from person to person due to different variables. A professional, during a consultation, will be able to give you a good idea of the results you may see. Patients at The Cosmetic Vein and Laser Center experience drastic fading of their tattoos. We are conveniently located in Williamsville, NY. Contact us today to schedule your consultation!