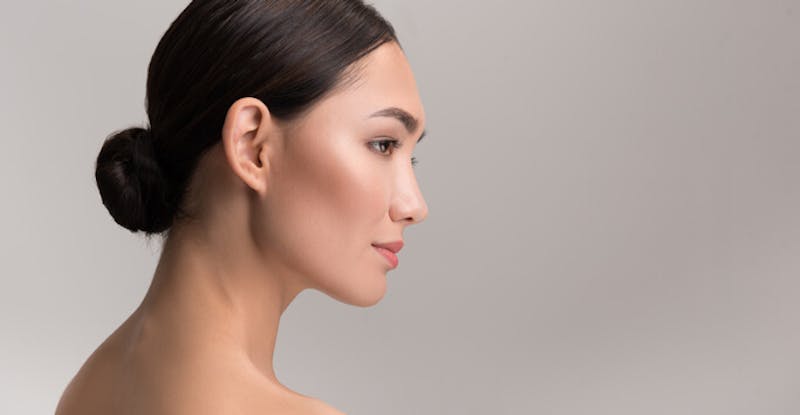 Age spots (sometimes referred to as liver spots) develop due to exposure to the sun, lifestyle choices (such as smoking), and of course, natural aging. While age spots are typically harmless, they can cause you to feel self-conscious and affect your overall body confidence. There are a variety of age spot removal treatments available which can help restore your skin, and provide you with a more youthful appearance. Many of these treatments are available in-office at The Cosmetic Vein & Laser Center of Williamsville, NY.
What Age Spot Treatment Is Right for Me?
For age spots to be less noticeable, a good treatment will need to penetrate the top layer of skin. This is because the pigment which causes age spots is located at the base of the epidermis. The following treatments can be beneficial in reducing the appearance of age spots or removing them altogether:
Laser Therapy
Laser therapy or intense-pulsed-light therapy helps to destroy cells known as melanocytes. These cells are responsible for producing the melanin which causes age spots. Laser age spot removal therapy is typically performed over two to three sessions and helps to reduce the appearance of age spots without causing any damage to the surface of the skin. Sessions only take a few minutes.
Dermabrasion/Microdermabrasion
Dermabrasion and microdermabrasion are two similar techniques which involve a gentle sanding-down of the surface layer of the skin with a rotating brush. The treatment removes the outer layer of skin, and a new layer grows in its place. Dermabrasion/microdermabrasion promotes the growth of collagen, which is what gives skin its elasticity and youthful appearance.
Chemical Peel
A chemical peel treats the outer layer of skin, promoting the growth of a new layer. As the chemical peel takes effect, new skin replaces the older, blemished skin to provide you with a younger look.
Each of these treatments is non-invasive and can be performed in-office, allowing you to continue with your daily tasks afterwards. Some age spot removal treatments may require more sessions than others, depending on the condition of your skin.
If you'd like to find out more about which age spot removal treatment is best for you, why not get in touch with The Cosmetic Vein & Laser Center of Williamsville, NY today? Our team are on-hand to provide you with a consultation, describing each treatment in detail, before allowing you to make an informed decision on what will work best for you. Contact us today to schedule your consultation!