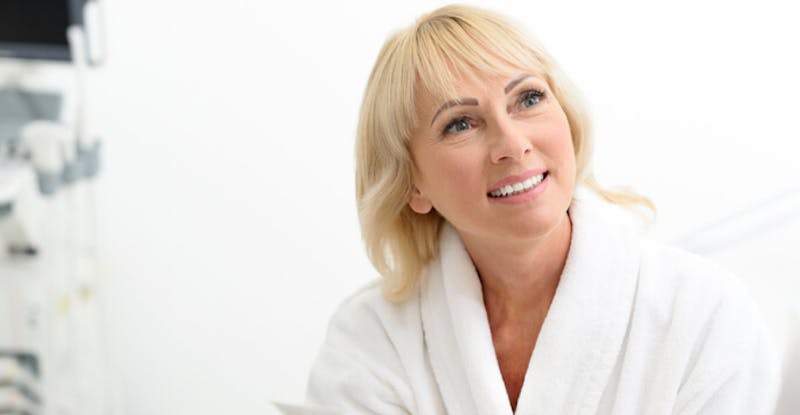 It does not matter if you are in your mid-20s or your late 50s, your skin deserves to be cared for in the best way possible. The better you care for your skin, the more youthful and vibrant it will look. There are a number of over-the-counter treatments that promise to help make your skin look and feel its best. However, these treatments are not enough. Fine lines, wrinkles, dark spots, and other skin imperfections still shine through. Sometimes you need something more. Sometimes you need a HydraFacial®.
What Makes a HydraFacial® so Beneficial?
There are a number of skin care treatments that are offered at spas or by dermatologists. Many of them are beneficial. But the majority of them have serious drawbacks or side effects that make some people think twice before having these treatments done. There are very few treatments that are as gentle and non-abrasive as a HydraFacial®. This is why this treatment can be used on people regardless of their skin type or skin color.
Individuals with darker skin shy away from certain laser treatments or chemical peels because they know that if those treatments are not handled carefully, they could leave them with hyperpigmentation issues. On the other side of the coin, there are mild treatments that have little to no effect. A HydraFacial® hits that sweet spot that allows it to be used by anyone who has an issue with wrinkles, dark spots, or just about any other facial skin imperfection.
Addressing Fine Lines and Wrinkles
A HydraFacial® works like a chemical peel in that it removes dead skin cells, which minimize the appearance of fine lines and wrinkles. The result is that your face is revitalized and your skin looks better, but you don't have the irritation or the peeling that more invasive treatments can cause.
Get a More Even Skin Tone
The sun can wreak havoc on your skin. It can give you dark spots or dark patches. Some have turned to laser treatments as a way of smoothing out their skin tone. And there is no denying that these treatments can work. But they definitely have drawbacks.
With a HydraFacial®, spiraling water is pulsated beneath the skin. This activates blood vessels, which removes impurities that may be causing your skin to have an uneven appearance. The treatment is able to get rid of unwanted spots without causing additional problems.
Do you want to achieve glowing skin? If so, a HydraFacial® at The Cosmetic Vein & Laser Center in Williamsville may be the treatment for you. To learn more about how this treatment can benefit you, contact us today to schedule your consultation!